Advertise
Bargain hunters turn to Deals United to get all their daily deals, coupons and group buying bargains in one, easy-to-follow page. Deals United offers cost effective ways to expose your website, product or brand to thousands of these online shoppers.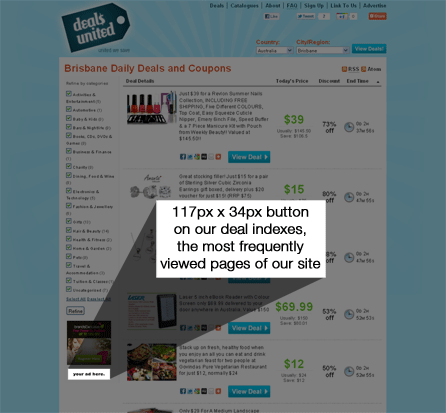 We are presently offering an advertising opportunity that would see your ad placed on our deal index pages, the most frequently viewed pages on our site.
All advertising is managed via Project Wonderful, which auctions the ad space, meaning you have control over your budget and how much you're willing to pay to advertise.
Visit Project Wonderful to start your campaign on Deals United today!